TeraGanix Products Now Available for Purchase on RonnieColemanNutrition.com
TeraGanix, a company based in Texas known for its line of natural products, announced its PRO EM-1® Probiotic is now available for purchase on RonnieColeman.com, a popular health and nutritional products site.

TeraGanix is the United States and Canada's exclusive marketing partner for Effective Microoorganisms® (EM®) products. This probiotic is the company's premier line, the very first probiotic to contain photosynthetic bacteria to debut in the American market.

"This is an exciting time for us at TeraGanix," said Eric Lancaster, Executive Vice President of TeraGanix. "We have been working hard to continue to expand the availability of PRO EM-1®, and this new sales partnership with RonnieColemanNutrition.com will allow us to reach out to an entirely new audience of consumers. We believe that the health-savvy customers of RonnieColemanNutrition.com will very much appreciate the amount of research and time that has gone into the development of this probiotic, not to mention the outstanding benefits it will provide them."

PRO EM-1® was the first product developed by EM Research Organization specifically for human consumption. It was made with a blend of three groups of microbes: photosynthetic bacteria, lactic acid bacteria and yeast. This mixture allows those microbes to work together to develop a stronger immune system and an overall healthier digestive system, which is especially important for anyone who suffers from chronic gastrointestinal conditions. The product has also shown to be effective at guarding against infections, providing extra boosts of nutrition and suppressing pathogens that could cause unhealthy imbalances.

PRO EM-1® also sets itself apart from the competition because of its unique manufacturing process. It is a fermented probiotic, which allows it to maintain all of its most important metabolites which include vitamins, enzymes, co-enzymes, trace minerals and more. Between these metabolites and its diversity of microbes, PRO EM-1® is able to be more effective than most probiotics on the market.

"This new sales partnership is a great step forward for our company, and we look forward to reaching out to more people than ever before," said Lancaster.

-----------------------------

TeraGanix Announces Its EM-1 Microbial Products Now Available At Soil King Garden Center
...I am very excited to be part of the launch of the EM-1 line of products!"

— Patrick King

ALTO, TEXAS, UNITED STATES, March 27, 2017 /EINPresswire.com/ --
TeraGanix, Inc., is pleased to announced that EM-1 Microbial Inoculant is now available at the Soil King Garden Center. Patrick King, aka Soil King, is a cannabis industry icon and the owner of OrganiKing LLC (dba The Soil King), headquartered in Cloverdale, Calif. The Soil King is a leading designer and creator of amended soil products, tools and supplies for the agriculture, farming and gardening industry. Its Cloverdale location places The Soil King at the gateway to California's Emerald Triangle. The company's soil line includes award-winning blends for all cultivation needs, including Big Rootz Soil, Big Rootz Bloom, Big Rootz Island Blend, Big Rootz Emerald Blend, Big Rootz Coco Coir, and Baby Rootz Sprout Mix, among others.

The Soil King Garden is passionate about organic products for growing. "As a lifetime gardener, I am always looking for ways to speed the composting process," said Patrick King, owner of The Soil King Garden Center and creator of multi-award-winning Big Rootz soil. So I am very excited to be part of the launch of the EM-1 line of products! I'm hopeful it can help shorten our composting cycles and that we can spread the word to all our customers and followers." Patrick has reviewed and tested EM-1 Microbial Inoculant as part of the Probiotic Wellness Garden and knew he needed to add it to his product offering. All the components to The Probiotic Wellness Garden is now available at The Soil King Garden Center. As Soil King continues to expand, Patrick is changing his product offering to more and more probiotic-based products because he knows that probiotics are needed for healthy soils and plants.

EM-1 Microbial Inoculant has been on the market for over 30 years. It was originally developed in Okinawa, Japan by Dr. Teruo Higa and is now made in over 90 locations worldwide. EM-1 does not contain any genetically modified ingredients and is OMRI Listed without restrictions. It is also registered for sale in California through the California Department of Food And Agriculture and is an approved Organic Input Material. In 2016, EM-1 Microbial Inoculant was also certified by Clean Green as an approved product for cannabis production. EM-1 Microbial Inoculant is a naturally fermented live microbial product that contains dozens of metabolites including amino acids, enzymes, bio-available vitamins, co-enzymes, bacteriocins, and minerals that sustain and promote beneficial microbes and support plant and soil health.

TeraGanix EM-1 Microbial Inoculant is part of the Probiotic Wellness Garden, a complete garden kit that includes Gro-Kashi, Malibu Compost, and a sub-irrigated planter called EarthBox®. All you need to do is add seeds and water! The units are highly efficient in water and loaded with probiotics. There is no need for any other fertilizers. Any excess runoff is loaded with bioremediating microbes. The water efficiency of these units allow you to grow using 1/3 of the water of traditional growing beds.

TeraGanix is the exclusive distributor for authentic Effective Microorganisms® products in the continental United States and Canada. For dealer inquiries, please contact TeraGanix.

Customer Service
TeraGanix, Inc.
866.369.3678 x 81
email us here

http://www.einpresswire.com/article/372727394/tera...

_______________________________________________________



TeraGanix Announces its Pro EM-1 Probiotic Available for Purchase on Go4ItNutrition.com
TeraGanix, Texas-based company known for developing a variety of high-quality natural products, announced its Pro EM-1 Probiotic is now available for purchase on Go4ItNutrition.com, a popular online retailer specializing in nutritional products.

Boca Raton, FL (PRWEB) March 22, 2017

TeraGanix, Texas-based company known for developing a variety of high-quality natural products, announced its Pro EM-1 Probiotic is now available for purchase on Go4ItNutrition.com, a popular online retailer specializing in nutritional products

TeraGanix is the exclusive marketing partner for Effective Microorganisms® (EM) products in the United States and Canada. Its Pro EM-1 Probiotic is its most popular product available, the very first on the marketplace to use photosynthetic bacteria in any amount, let alone as its primary ingredient.

"We are pleased to announce that Pro EM-1 is now available for purchase on Go4ItNutrition.com," said Eric Lancaster, Executive Vice President of TeraGanix. "This is a product people have embraced for its ability to strengthen the immune system and alleviate digestive problems. We believe it will fit in perfectly with the other natural, nutritional offerings found on Go4ItNutrition.com."

Pro EM-1 was EM's first product developed specifically for human consumption. Its design is a mixture of three distinct groups of microbes: lactic acid bacteria, photosynthetic bacteria and yeast. In this mixture, the three groups of microbes work in harmony to strengthen the immune system and improve the overall health of the digestive tract. People who suffer from gastrointestinal problems can particularly benefit from it as a result. Additionally, the product has been demonstrated to be an effective shield against bacterial infections, providing the nutritional boosts needed to guard against pathogens that would otherwise wreak havoc on the body.

Not only does Pro EM-1 have a unique mixture of ingredients, but it also has a special manufacturing process that sets it apart from other probiotics on the market. It is fermented, allowing it to hold on to its important metabolites including vitamins, amino acids, and enzymes. This allows Pro EM-1 to outpace other probiotics in terms of effectiveness while maintaining lower colony counts.

For more information about TeraGanix and its products, visit http://www.teraganix.com.

For the original version on PRWeb visit: http://www.prweb.com/releases/2017/03/prweb14167271.htm

__________________________________________________________
TeraGanix, a company based in Texas known for developing a range of products with natural technologies, announced its products are now available for purchase on RevNutrition.com, a popular website for nutritional product sales.

Boca Raton, FL (PRWEB) March 08, 2017

TeraGanix, a company based in Texas known for developing a range of products with natural technologies, announced its products are now available for purchase on RevNutrition.com, a popular website for nutritional product sales.

TeraGanix is the exclusive provider for Effective Microorganisms® (EM) products in the continental United States and Canada. The company is mostly known for its Pro EM-1 probiotic, the first probiotic to contain photosynthetic bacteria to be made available to the general public. Now, this product will be available to be purchased on RevNutrition.com, a site frequented by health-conscious consumers.

"We are excited to announce our products are now available for purchase on RevNutrition.com," said Eric Lancaster, Executive Vice President. "This new sales partnership will allow us to reach out to a customer base we would not have previously been able to reach. RevNutrition's customers tend to be very well educated about nutritional products and understand the importance and benefits of natural probiotics, so we believe this will be a very beneficial partnership for us."

Pro EM-1 was the first product Effective Microorganisms® ever made to be consumed by humans. It features three different types of microbes: yeast, lactic acid bacteria and photosynthetic bacteria. As a result, people who use it will have a more balanced immune and digestive system, which is especially helpful for anyone who experiences regular digestive problems. The supplement also helps treat and prevent infections, suppress pathogens that cause imbalances in the digestive system, and provides other extra nutritional benefits.

Pro EM-1 is also made with a unique manufacturing process that sets it apart from other probiotics. For instance, it is fermented, but retains many of the important metabolites that enable to fight off bacterial issues in the digestive tract. Pro EM-1 works better than 99 percent of other probiotics on the market because of its diversity of metabolites and microbes, even though there are smaller colony counts in it.

"We look forward to being able to bring these products to more people than ever before to help them find relief from their digestive issues," said Lancaster.

For more information about TeraGanix and its products, visit http://www.teraganix.com.

For the original version on PRWeb visit: http://www.prweb.com/releases/2017/02/prweb14066114.htm




Boca Raton, FL (PRWEB) February 23, 2017

TeraGanix, a company based in Texas that develops a line of products using natural technologies, announced its Pro EM-1® Probiotic is now available for purchase on Amazon.com, the world's largest online retailer.

Since 2010, TeraGanix has been the exclusive marketing partner for Effective Microorganisms® (EM®) products in the continental United States and Canada. The Pro EM-1 Probiotic is the company's signature product, the first probiotic to hit the market that contains a unique photosynthetic bacteria.

"We are pleased to announce that Pro EM-1 is now available for purchase on Amazon.com," said Eric Lancaster, Executive Vice President. "Amazon.com has been an important vehicle for growth for the entire nutritional products industry. We strongly believe that this new sales partnership will help us spread the word more widely than ever before about our Pro EM-1 Probiotic so we can give more people the digestive relief they need."

Pro EM-1 Probiotic was the first EM® product developed for human consumption. It features a unique blend of three different types of microbes: yeast, lactic acid bacteria and photosynthetic bacteria. These three groups of microbes help people to get a healthier, more balanced immune system and digestive tract, which is important for people who suffer from regular gastrointestinal illnesses or conditions. Additionally, the product guards users against infections, suppresses imbalance-causing pathogens, and gives extra nutrition.

The product is particularly unique because of its manufacturing process. Unlike other probiotics, it is fermented, and therefore retains many of the important metabolites that give it the power to fight off bad bacteria. Because of its microbe diversity and metabolites, Pro EM-1 Probiotic is able to deliver better results than the vast majority of other probiotics on the market despite having lower colony counts.

"We look forward to continuing to build our brand's name in North America and helping people all over the continent experience better digestive health," said Lancaster.


Boca Raton, FL (PRWEB)
January 27, 2017
TeraGanix, a Texas-based company that develops products using authentic, natural technology, announced it has begun expanding its brand reach throughout North America through a variety of new marketing and sales strategies.
Originally named EM America, TeraGanix was re-branded in 2010 and reached an exclusive agreement with EM Research Organization to become the continental United States and Canadian marketing partner for Effective Microorganisms® products. The company is especially known for its Pro EM-1® probiotic, the first probiotic on the market to contain photosynthetic bacteria.

"We are thrilled to be taking the next steps forward as a company to expand our market reach in the United States and Canada," said Eric Lancaster, Executive VP. "We have made it a priority to push forward with our marketing and reach out to brand new people all over North America who can benefit from our products. We're very much looking forward to what the future has in store for us."

Pro EM-1 was the very first Effective Microorganisms® product made for human consumption. It combines three different groups of microbes, including lactic acid bacteria, yeast and photosynthetic bacteria. The result is a healthier, more balanced digestive and immune system, which is particularly helpful to people who regularly suffer from gastrointestinal distress. The product helps fight off infections, suppress pathogens that cause digestive imbalances, and provides extra nutrition.

The manufacturing process of Pro Em-1® is what sets it apart from other similar products on the market. It is fermented, and retains many of the important metabolites that help it fight off bacterial problems in the digestive system. With a diversity of species and metabolites paired with live, non-freeze dried microbes, Pro Em-1® works better than 99 percent of the other probiotic products on the market, even though it contains lower colony counts.

"We are pleased to be able to expand our marketing operations in North America and help more people than ever before find relief from the digestive issues that have been plaguing them," said Lancaster.


Alto, TX (PRWEB) March 17, 2014
Salmonella Control in Poultry Growing Achieved with Use of Probiotic Formula from TeraGanix, Inc.
The USDA confirms TeraGanix all natural liquid probiotic formula controls pathogen salmonella in poultry growing conditions. Peer reviewed research published in the Journal of Applied Poultry Research.
The pathogenic microorganism Salmonella is a concern for all poultry growers. Most food safety approaches utilize disinfectants and harsh chemicals to control pathogenic microorganisms. TeraGanix supplies an all-natural liquid product made of all non-GMO, food grade, GRAS microorganisms as an inoculant in poultry litter to naturally suppress pathogenic microbes right where the birds are grown and live. In broiler production, litter that is left on the floor contains fecal matter. Salmonella species grow in the fecal matter and can become concentrated in the litter that gets stuck on the birds' feet and in their feathers. Between flocks, many growers will windrow (mound up) the litter for 7 to 10 days to heat up the material, hoping to pasteurize the material. However, this is often not effective and also results in increased levels of ammonia gas in the houses.
The team headed by Dr. Sheffield recently published their research in the peer reviewed Journal of Applied Poultry Research. They were able to replicate near complete pathogen suppression using TeraGanix's liquid bacteria product, Lt1000™. Even though farm practices vary in litter removal, if Lt1000™ is applied with every flock, pathogens can be suppressed regardless of litter management method. Use of Lt1000™ greatly reduces the risk of pathogenic bacteria living among the livestock and possibly reduces the risk of food contamination.
TeraGanix, Inc. is based in Alto, Texas. TeraGanix is the exclusive United States distributor of Effective Microorganisms® products and manufacturer of Lt1000™, a microbial concentrate designed for treatment of poultry litter. Lt1000™ is available only through TeraGanix, Inc.
Alto, TX (PRWEB) March 05, 2014
TeraGanix Announces Growing Workforce

Kathy Reed joins TeraGanix as part of their growing workforce and agricultural market. As TeraGanix's portfolio of regional and national agricultural accounts grows, so does their team of environmentally-minded professionals.
TeraGanix, Inc. announced today that Kathy Reed has joined their company to service and develop its growing portfolio of regional and national agricultural accounts. Kathy brings with her a wealth of experience within the industry, having spent 15+ years in sales, marketing, and operations roles. Kathy is also the owner and operator of a small farm in Louisville, Kentucky. Kathy has grown up in an agricultural family, has experience working in tobacco and vegetables, and runs a 10-acre farm of her own raising vegetables and chickens.
Kathy joins TeraGanix, Inc. as a regional sales representative to continue TeraGanix's recent success providing ready-to-use products to the agricultural community. As Sales Leader/Operations Manager for Ingersoll Rand / Trane Company Kathy led sales and support staff for a multi-state territory with $80M in annual revenue. She directly supervised 18 territory managers and oversaw additional staff of 27 warehouse and office employees, and field service reps. Kathy also has extensive experience working in advertising and marketing in multiple forms of media including TV, web, print, and promotional events. Kathy says she is excited to work with a cutting edge technology like Effective Microorganisms and the TeraGanix team to further develop their already extensive products and experience.
Dwayne King, President of TeraGanix, said, "Kathy came so highly recommended we were excited to hire her and make her part of our team. Her appointment is a sign of our commitment to being a leading company in the agricultural industry. Providing high quality team members who know the industry and have experience is pivotal to our ever-increasing national expansion and keeps with our customers' expectations of unparalleled service."
TeraGanix, Inc. is a Texas corporation, specializing in the use of natural technologies for applications in personal health, agriculture (including livestock / poultry management and organic farming), waste water treatment and solid waste management.
TeraGanix Inc is the exclusive US distributor for Dr Higa's original EM Technology products including EM-X Gold and EM•1 Effective Microorganisms.
Alto, Texas (PRWEB) August 21, 2013
TeraGanix Announces Support of GO TEXAN Agricultural Initiative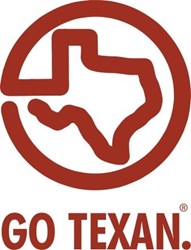 TeraGanix joins GO TEXAN agri-business initiative to support Texan products, communities, and cultures.
We will proudly display the GO TEXAN logo on our products shipped across the U.S. and on our web site.
TeraGanix, Inc., based in Alto, Texas, is pleased to announce that the company has joined the GO TEXAN marketing program of the Texas Department of Agriculture. GO TEXAN represents Texas agri-business on state, national, and international levels by building recognition for the GO TEXAN mark and helping people find Texas products.
"As a supplier of products that help to improve the soil for growing healthier plants and crops, we are excited to support the GO TEXAN initiative. We will proudly display the GO TEXAN logo on our products shipped across the U.S. and on our web site," said Patrick Smyth, president of TeraGanix, Inc.
Organic, local farming has seen a resurgence in American agriculture in recent years. With the rising support of buyers and the growing concern over natural, organic foods, TeraGanix makes it easy to support your local and statewide farmers, agricultural organizations, and more.
TeraGanix's natural, organic solutions are great for:
Bokashi composting systems
Aquaculture and Hydroponics treatments
Seed treatments
Probiotics for digestive health
And much more.

July 2012
TeraGanix Facebook Page Gets a Facelift
Facebook is a great place to keep up to date and TeraGanix has been sure to keep visitors up to date with new videos, photos, blog posts, and tips for daily visitors. Visit up on Facebook and click the Like button to get updates.


January 27, 2011
TeraGanix, Inc Earns Green America's Business Seal of Approval.
TeraGanix is proud to announce that it has been awarded the Green America Business Seal of Approval. The seal is presented to businesses that go beyond product and service quality to set the highest standards in environmental sustainability and social justice, and work to solve, rather than create, environmental and social problems.
To be considered for the Seal of Approval and earn a listing in the annual National Green Pages™, businesses complete a rigorous screening process to ensure they meet Green America's standards for the environment, community and labor.


December 13, 2010
TeraGanix has released a new food waste recycling system that is priced right for just about anyone to get involved in recycling. Take Charge of Your Food Waste with Bokashi.

September 13, 2010
EM·1® Microbial Inoculant is a safe product that has been used in organic operations for over a decade in the United States. It is OMRI Listed without restrictions, which means it is allowed under the USDA National Organic Program. Now, EM·1® Microbial Inoculant is on the USDA BioPreferred List as a featured product for the month of October! Take a look at the listing on their website: http://www.biopreferred.gov/.

The BioPreferred program is a new program that "aims to increase the purchase and use of renewable, environmentally friendly biobased products while providing "green" jobs and new markets to farmers, manufacturers, and vendors." (BioPreferred site)