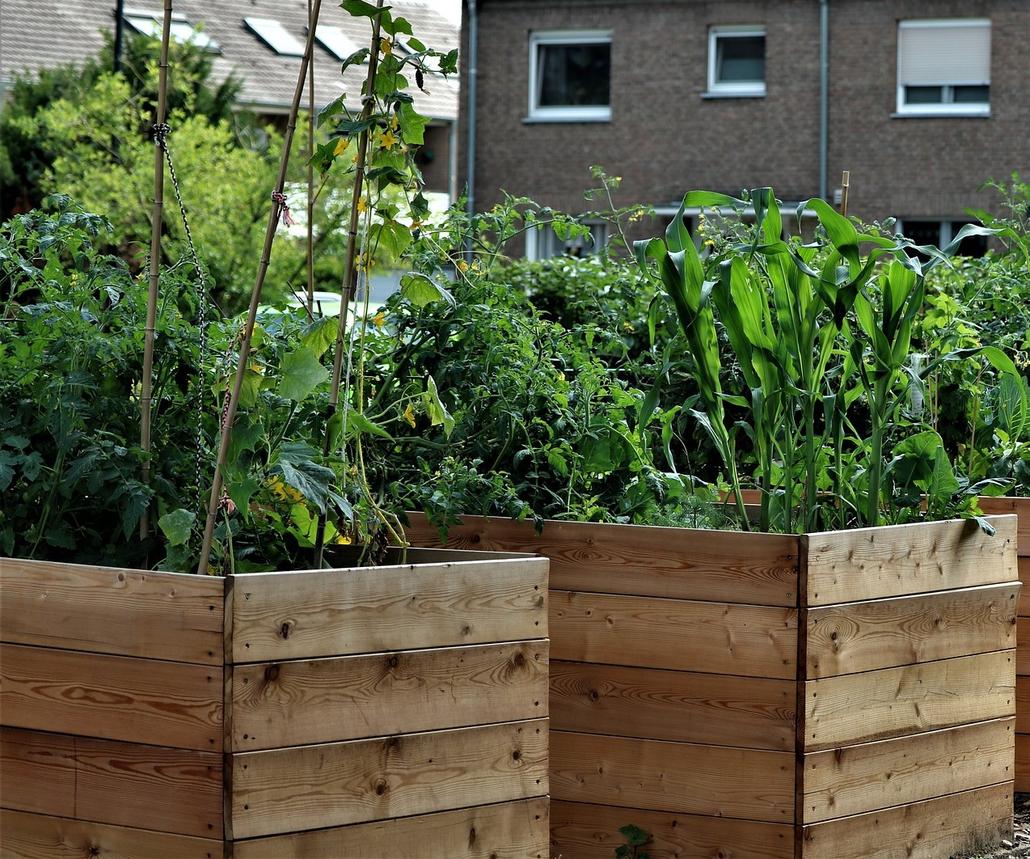 1. Prepare Your Area
If you don't already have a garden up and going, find a spot with plenty of sunlight. At least 6 hours is a requirement for almost all vegetable and fruit plants to produce successfully. There are some herbs that enjoy less sun and do great in the shade. Make sure to look at planting zones in your area for a better idea of planting guides and sun requirements for the produce you want to grow. 
Once you have an area in mind, you'll need to think about irrigation. Some areas with plenty of rainfall may be able to get away with hand watering, most places however will benefit from some sort of irrigation system. Do your research beforehand and see what works for you. Many companies make whole system kits (i.e. drip line, sprinkler emitters, timers) especially made for home gardens that can simply be hooked to the garden hose. 
Next you'll need to decide on the type of garden that best suits your needs. If you have an area with fertile and healthy soil, you may be able to have an in-ground garden and only need to add some additional organic matter. However, many are dealing with soil depleted of nutrients that may be soil left over from construction of the house. If you don't have good soil, or you just want more control over your soil, a simple raised garden bed can be created with some wood pieces, nails and a little sweat. Raised beds have advantages over in-ground such as, a larger growing season, better weed control, more control over soil quality and lots of options aesthetically.