Bokashi Food Waste Recycling System
This convenient starter kit will introduce you to an entirely new way to recycle all of your food wastes including meat and dairy.
The simple method we have designed begins with the convenient, affordable starter package - includes everything you need to get started. One kit contains: 5lbs EM Premium Bokashi, 2 Bokashi Buckets, 2 Flexible Bucket Lids Simple to use - even elementary school children use this method in their schools

No foul odors
New Flexible Easy Open Lid
HOW DOES IT WORK

The Bokashi Method is an anerobic (airtight) method of composting. You can compost food scraps, meat, small bones and dairy in just 4 - 6 weeks. Sprinkle a layer of EM Bokashi after each addition of food scraps. The EM® Bokashi kickstarts the fermentation process and stops unpleasant odors from developing.
SHIPPING & RETURNS

Shipping Information

UPS and USPS can deliver most items within 3–5 business days. UPS is unable to deliver to P.O. boxes.

Shipping Rates

Concession rates: We offer a lower than normal rate on all products.

Expedited

Expedite delivery rates are calculated at checkout.

Return Policy

At TeraGanix, we take great pride in the quality of our products. Upon receipt of your item, please inspect your purchase and notify us of any damage; we will arrange for a prompt replacement.

Within 30 days, you may return your items for a refund of the merchandise value.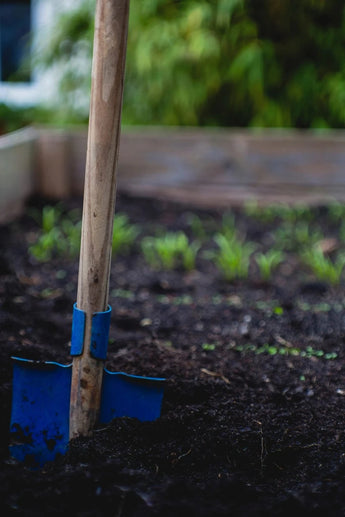 Turn your kitchen scraps into nutrient-rich soil and watch your garden thrive.
The Bokashi Food Waste Recycling System contains everything you need to get started with fermenting and composting at home.

Each kit includes two buckets with lids and a 5 lb bag of EM Premium Bokashi -- the secret ingredient that helps break down food waste through fermentation. This kit can even be used with food waste that can't go in normal compost bins like meats and dairy. The anaerobic fermentation processes produce no foul odors, and its compact design and affordable price makes it a fit for anyone interested in food waste recycling.
HOW TO USE
Simply add leftovers and sprinkle Bokashi into the bottom of the bucket and then in layers coating the food before closing with the airtight lid.
Once the bucket is full, let the food waste ferment for 1 to 2 weeks.
After the food waste has fermented you can bury the contents of your bucket directly in the soil to finish off decomposing or you can add it to an existing compost pile or worm bed, or feed it to livestock!