SAVE 15%
Super Gut Set: Pre and ProBiotics (Save 20%)
Super Charge Your Digestive & Immune System!
The key to supporting immune health everyday is a healthy gut. With the Super Gut Set, Pre and Pro-Biotic combination, your digestive system gets the beneficial bacteria it needs to stay balanced and keep your immune system healthy.
Dr formulate PRO EM-1 liquid probiotic and EM-X Gold prebiotic will support better digestion, stronger immunity, more regular bowel movements, improved energy, reduced stress, reduce inflammation and help with age related illness. 
Each bottle contains a 30 day supply. Take daily on their own or with your favorite drink.  Gluten and Lactose free.  Safe for pregnant and nursing mothers. 
shipping and returns

Shipping Information

UPS and USPS can deliver most items within 3–5 business days. UPS is unable to deliver to P.O. boxes.

Shipping Rates

Concession rates: We offer a lower than normal rate on all products.

Expedited

Expedite delivery rates are calculated at checkout.

Return Policy

At TeraGanix, we take great pride in the quality of our products. Upon receipt of your item, please inspect your purchase and notify us of any damage; we will arrange for a prompt replacement.

Within 30 days, you may return your items for a refund of the merchandise value.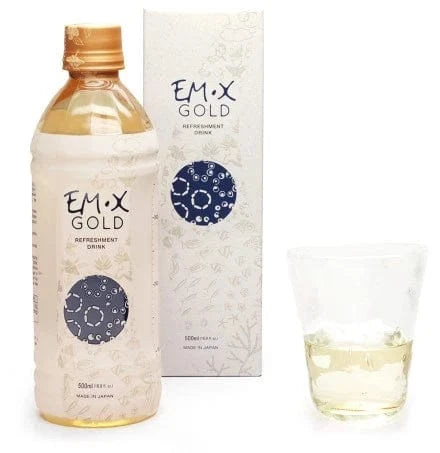 Supercharge Your Immune System.
Backed by medical practitioners, EM-X Gold is a Japanese antioxidant health beverage that helps you stay healthy as you age.  It contains highly active antioxidants as well as 40 vital minerals and bioactive substances that neutralize free radicals and stimulates your body's own antioxidant enzymes.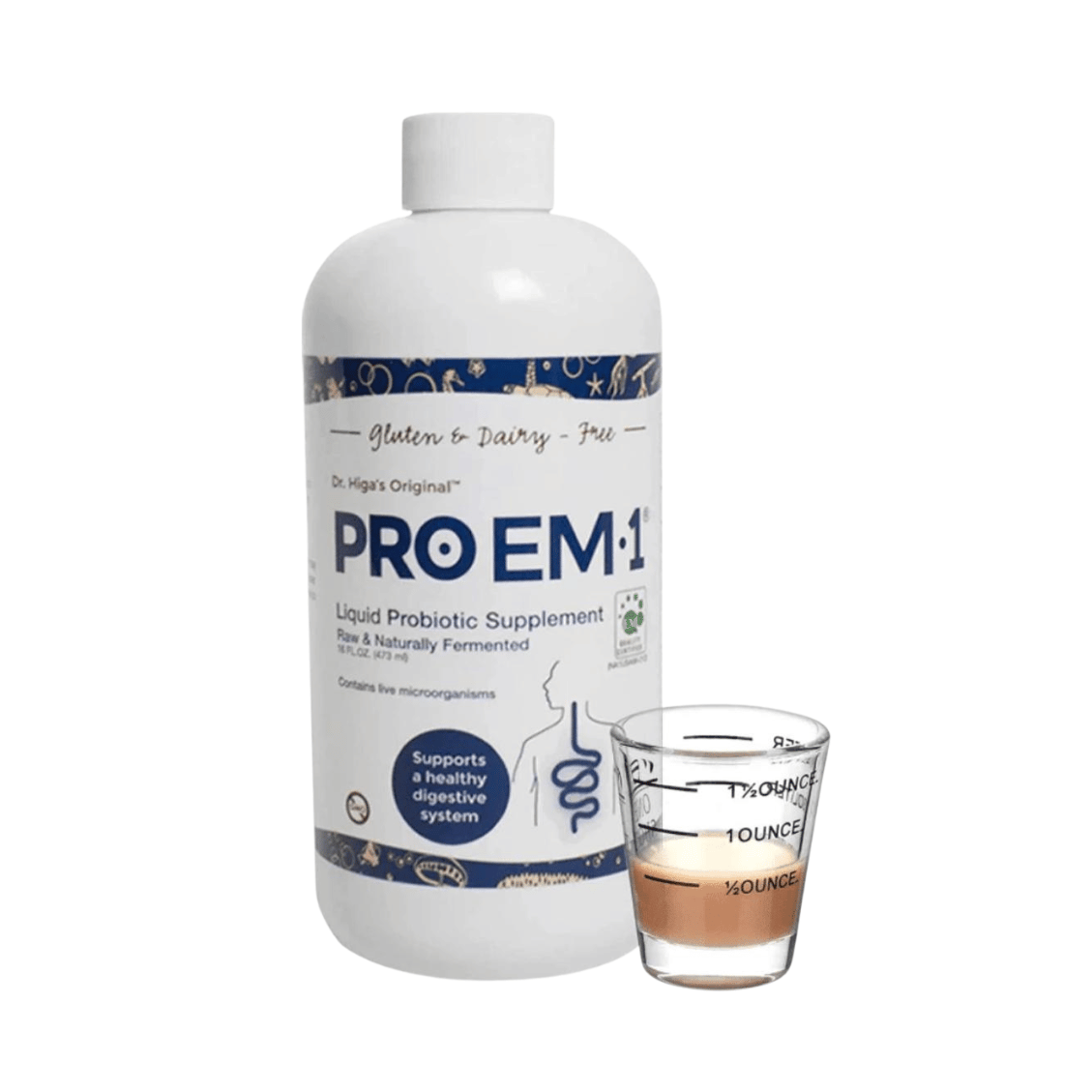 PRO EM-1® Liquid Probiotic Supplement
The faster, more effective probiotic.
PRO EM-1® Liquid Probiotic utilizes revolutionary Japanese EM Technology® developed by Dr Teruo Higa.  It goes to work fast to rebuild and rebalance your gut. Unlike freeze dried probiotics, PRO EM-1 contains live microbes that are quickly absorbed by the body to help keep you regular, improve nutrient absorption and detoxification. 

When your body absorbs live microbes, they eat the sugars in your system creating the enzymes, vitamins and other compounds need to aid digestion. This process helps support weight loss, boosts the immune system and increases your energy. Guaranteed 6 million live microbes. 

What People Are Saying About EM-X Gold ® and PRO EM-1®
I have been taking EM-X Gold along with Pro EM-1 for 2 months and have noticed improvement with bowel movements. I have increased energy and feel better then before I started taking.
Life changer! Will be a lifetime commitment, due to the health benefits and digestive transformation
EM-X Gold is the best. This year has been the worst flu season ever and my wife and I have not been sick at all this Winter. Thank you for such a great product.