TeraGanix
Daily Kitchen Compost Caddy
The Organko Daily kitchen compost caddy is here to make your organic waste collection a breeze! With its practical and eco-friendly design, it's the perfect addition to help you reach your composting goals.
The sleek design and airtight lid provide a practical and 

eco-friendly way to dispose of raw fruits, vegetables, eggshells, coffee grounds, and more

. 

Made from recycled consumer plastics, the Daily kitchen compost caddy is hard-wearing and durable making it perfect for everyday use. 

The generous capacity of just over 3.4-qt. is ideal for disposing of kitchen waste, and the sturdy bucket handle makes it easy to empty food waste in your compost bin or carry food waste to your outdoor compost pile. 

The Organko collection combines functionality, aesthetics and sustainability into one amazing package!  Dishwasher safe.
HOW DOES IT WORK

Easy and convenient way to collect food scraps. Empty your compost caddy every 1 - 2 days.

Line your caddy with some EM® Bokashi to absorb any liquid and to help with any odors.

We do not use or recommend charcoal filters as these need replacing and end of up in landfill.
Product Specifications

Volume: 9,6 L ( 2.5 Gallons)
Dimensions: 34 x 24.5 x 24.5 cm
Packaging: 1 (set)
Technical data: Made from post post consumer recycled plastic. (polypropylene)Made in the EU.
SHIPPING & RETURNS

Shipping Information

UPS and USPS can deliver most items within 3–5 business days. UPS is unable to deliver to P.O. boxes.

Shipping Rates

Concession rates: We offer a lower than normal rate on all products.

Expedited

Expedite delivery rates are calculated at checkout.

Return Policy

At TeraGanix, we take great pride in the quality of our products. Upon receipt of your item, please inspect your purchase and notify us of any damage; we will arrange for a prompt replacement.

Within 30 days, you may return your items for a refund of the merchandise value.
How to Use Your Daily Compost Caddy
Say goodbye to an untidy scrap bin cluttering your kitchen counter. The Daily compost caddy has a sleek modern design that will look great in any kitchen.
Composting is the #1 way to enrich the soil, retain moisture, suppress plant diseases, and reduce the need for any chemical fertilizers.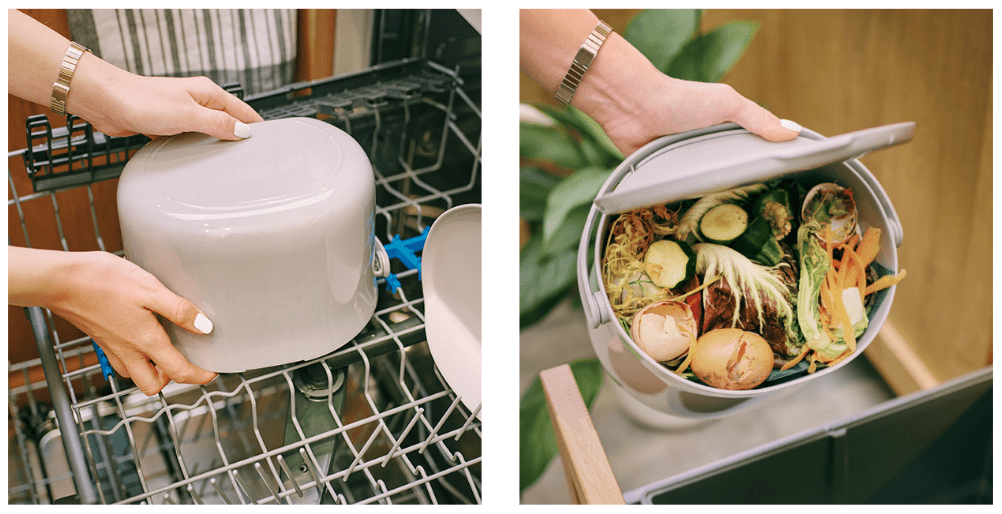 Light Weight 3.4-qt Capacity
Modern light-weight design allows you to easily carry and empty food scraps with just one hand. The wide opening makes it easy to add scraps without making a mess.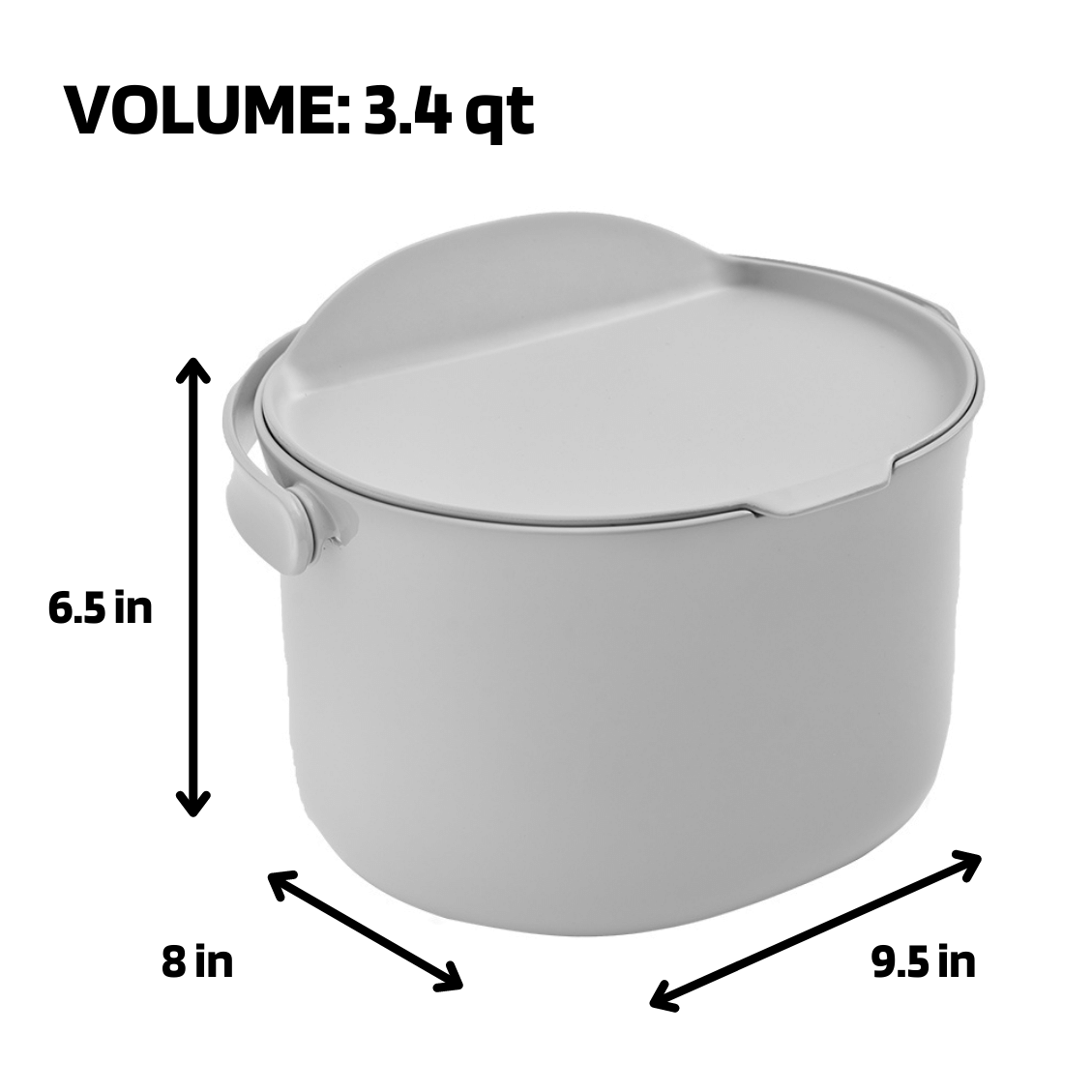 Product specifications
Volume: 3.4 Quarts
Dimensions: 240 x 205 x 170 mm
This next-generation kitchen compost caddy is made from emerging sustainable material.
Organko Daily is the winner of the Red Dot Design award 2023 - The Red Dot is the award for high design quality.